News
Who's that tree hanging out at the LaunchBox?
December 8, 2017
by Lee Erickson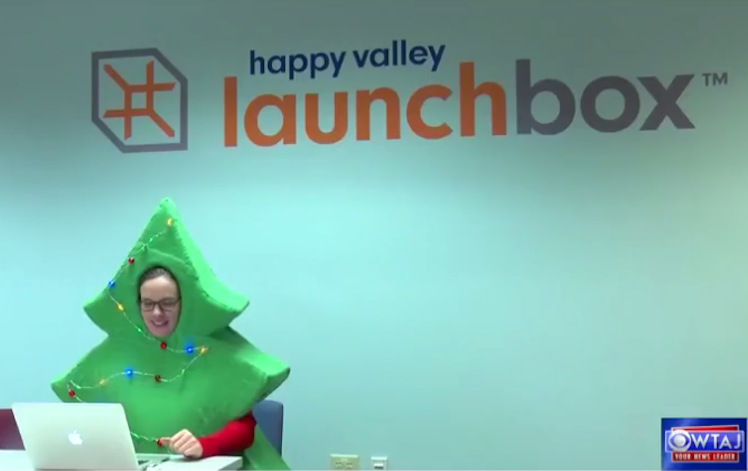 Kerri Smith (pictured above) is the founder of Sonic Tree Music. She doesn't typically sit around the LaunchBox in a Christmas tree costume, but, on this day, Kerri was being interviewed by WTAJ for a news story and she dressed for the part.
One of Kerri's songs is being included as part of a local family's mission to collect donations for good causes. For the last 4 years, the Stoner family has strung up over 30,000 lights and synced the light show to music.
Kerri is excited about being able to help them with their mission (and she really likes sitting around as a Christmas tree too).