Blog
Summer Founder startup bringing STEM to young women
January 26, 2021
by Lee Erickson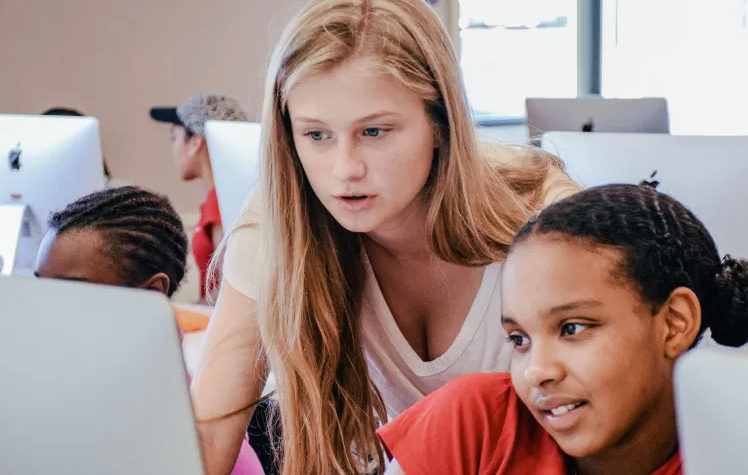 Penn State startup encourages interest in science, technology, engineering, and math.
We were excited to see the Girls Code the World startup, alumni of our Summer Founders program, spotlighted by Penn State News.
The non-profit, started by Sydney Gibbard (Penn State) and Mina Shokoufandeh (Tufts Univeristy), has been working with schools and organizations to provide resources, opportunities, and role models to you girls through a series of programs and extended mentorship.
Empowering girls through specialized curriculum and virtual workshops.
Key to helping young women become leaders in STEM fields, is providing hands-on experiences across a variety of different STEM-related themes.
As participants in our 2020 Summer Founders program, and facing a pandemic, Sydney and Mina, had to quickly adapted their current offering of an in-person camps to a virtual workshop.
They reworked the program with help from experts, and curated a package of materials that help the girls active and engaged, allowing them to continue to inspire young women's interest in STEM related topics.