Spotlight
Student founders receive $10K to work full time on their startups
June 5, 2018
by Lee Erickson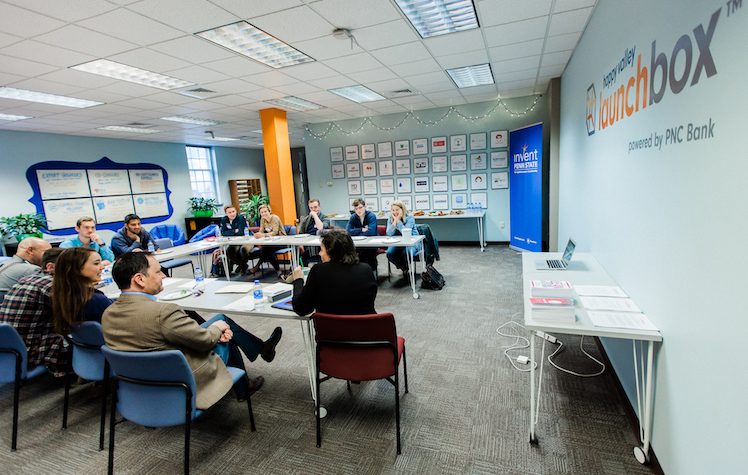 Penn State Summer Founder Program in partnership with LaunchBox

The Summer Founders program gives Penn State teams $10,000 each to work on their startup, social good, or non-profit idea for the summer. The 2018 Summer Founders program, in partnership with Happy Valley LaunchBox, provides the funding, mentorship, and resources these startups will need to build and scale their ventures.
Funding is made possible through the donations of successful entrepreneurs interested in supporting new student ventures. Teams commit to working full-time on their ventures during the summer.
About the teams…
The 2018 cohort includes:
ClickTutoring, student founders Derek Barnett, Erik Remington Lee, creating an affordable alternative to standard tutoring services by connecting experienced students with students looking for help in specific subjects.
EPN Global, student founder Elizabeth Traband, building a comprehensive management system for owners of commercial horse farms.
HemoGo, student founder Sherveen Karbasiafshar, creating a mobile blood testing application and proprietary test strip that reduces the need for individuals to travel to a lab for routine blood tests.
SmartLEGS, student founders Ben Cutler and Jack Mentch, working with Jeremy Frank at KCF Technologies, developing wearable sensors that provide analysis and feedback to physical therapists on an individuals' kinematic movements.
The LiveFirst Company, student founder Jobe Matula, creating a pet-proof trash can that reduces the occurrences of pet poisonings and prevents pets from tipping over the can.
Congratulations to the teams.