Events
Startups visit Schreyer House
October 2, 2017
by Lee Erickson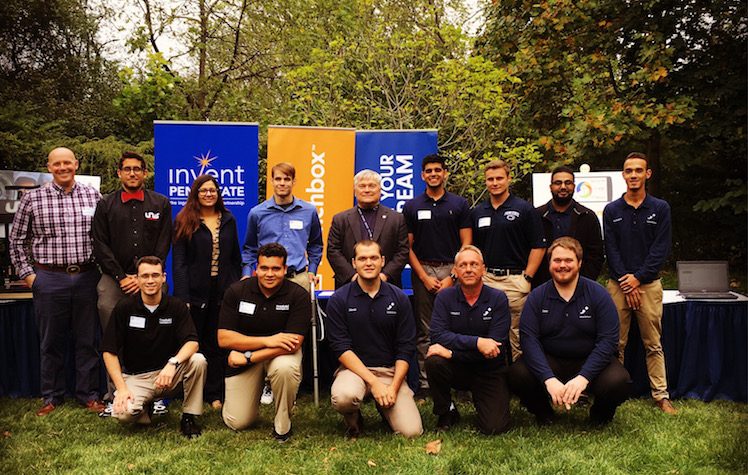 Innovation Hub startups show off their companies.
President Barron invited 5 startups from around the Commonwealth to pitch their ideas as part of his tailgate for Saturday's Penn State game. Each had 90 seconds to regale the crowd with what they do for whom and why.
In attendance was:
ATP Resources – Penn State Shenango
KinderMinder – University Park
Slanted Semicolon – Penn State York
Traduki Technologies – Penn State Berks
Unis Brands – Penn State Altoona (now attending UP)
Frankly, they nailed it.