News
PNC Bank commits $1M to support entrepreneurship in State College
January 23, 2018
by Lee Erickson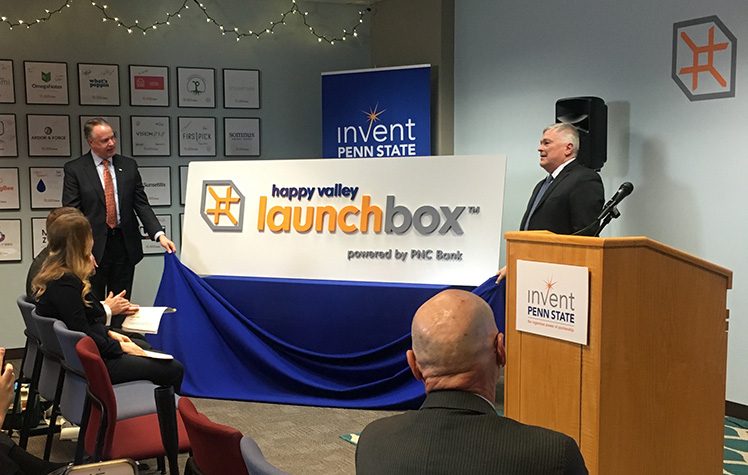 $2M to help support entrepreneurship
Yesterday was an amazing day at the LaunchBox. We announced the receipt of a $1M gift from PNC Bank to support what we do here at the LaunchBox and unveiled our new name – Happy Valley LaunchBox powered by PNC Bank. If that wasn't enough, the University is providing $1M in matching support.
The gifts and partnership will allow us to expand our programs, better support our startups, and continue with our mission to de-risk and accelerate early-stage startups as part of the Invent Penn State initiative.
Tapping into PNCs expertise
In addition, we are excited about tapping into PNC Bank's industry expertise to support our growing ecosystem. Representatives from PNC have already participated in our speaker series and provided 1-on-1 advice to a number of our startups.
Sharing stories of successful entrepreneurs.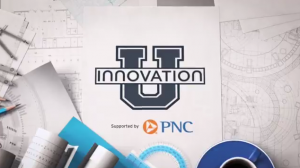 Mary Elizabeth, founder and CEO of Project Vive gave an inspirational talk about how so many people inside and outside of Penn State have helped her to grow her business and encourage her when she hit the inevitable tough times associated with being an entrepreneur.
We also debuted WITF's Innovation U video featuring Mary Elizabeth.
It's a great time to be an entrepreneur in State College and we look forward to working with PNC to better serve our local entrepreneurs.