Spotlight
Phospholutions kicks off spring (and new product)
March 28, 2017
by Lee Erickson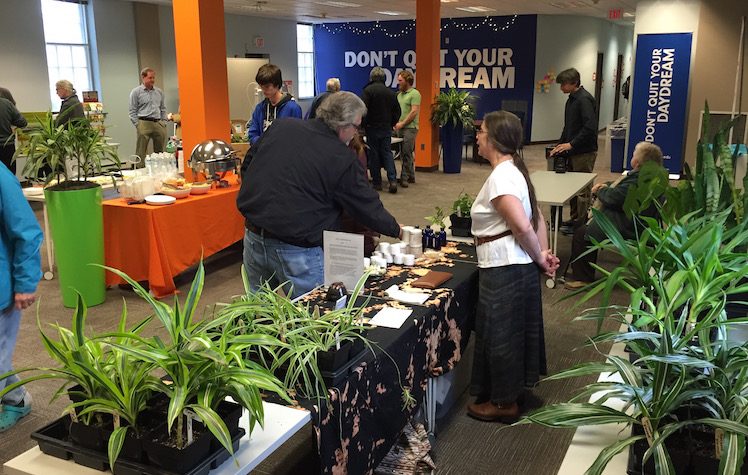 New product for garden enthusiasts.
Phospholutions launched their 1st consumer product Soil Saver at a spring launch event here at the LaunchBox (no, that's not why we call it that).
Celebrating the arrival of spring, Hunter Swisher and Ben Nason put together an event designed to bring together garden enthusiasts and connect them with local companies that specialize the nursery and garden space.
Local companies share products, food, and music.
Around 80 people showed up to check out what these companies have to offer. Ben Nason commented that he was pleased to see the number of gardening enthusiasts who came out to the event – most of which he hadn't met yet.
In addition to Phospholutions, 3 other companies showcased their offerings:
Cityscape Farm Supply highlighed their composting product
The Barn at Lemont brought a number of garden center products
Wilson's Home Farms actually brought a container garden complete with growing plants
Food was provided by Home D Pizzeria and music by Dylan Miller.
SHAMELESS PROMOTION: If you're interested in either the consumer product Soil Saver, or the commercial turf building product RhizoSorb, contact Hunter at hswisher@phospholutions.com or call 814.380.3410.