News
New FastTrack Accelerator Startups
December 1, 2017
by Lee Erickson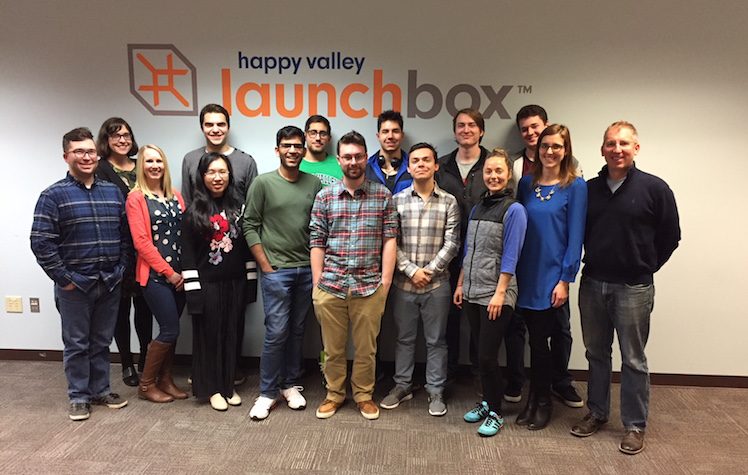 We're proud to announced the nine startups that were accepted into our 2017-18 FastTrack Accelerator program.
New expanded program
The program has been extended from the previous 10-week programs, that took place over 3 months, to a 15-week program that spans 5 months . This will allow the startups to spend more time on customer discovery and building a sustainable business mode. Startup teams in the program receive free office space for one year, Wi-Fi, printing and coffee. Additionally, they will have access to up to $3,000 to help with customer discovery.
Community members, faculty, and students
The teams consist of a great mix of undergraduate students, graduate students, faculty, and community members.
The nine startups in the FastTrack program are:
AARQ — software that allows auto repair shops to remotely diagnose a customer's vehicle and expedite the repair process.
Customize IT — a website that streamlines the process of finding and comparing options for creating customized merchandise such as t-shirts and coffee mugs.
HemoGO — a mobile blood testing application that reduces the need for individuals to travel to a lab for routine blood tests.
Hidlo Studios — a digital marketing agency developing the world's first Snapchat geofilter management software.
Local Growcery — an online marketplace for conscious consumers to buy the freshest, locally grown food direct from farmers in their community.
Pathways AI — artificial intelligence-powered disease management for Parkinson's patients allowing them to better track the progression of their disease and provide that data directly to their physicians.
Pets I've Met — a photo-sharing mobile app that allows pet lovers to keep picture memories of all the animals they meet.
TransferMatch — a platform that helps universities reduce the time and resources needed to accurately identify transferable course credits by leveraging artificial intelligence to automate the course matching process.
UnisBrands —3D printing technology that allows individuals to create custom footwear based on their individual style and foot size.
Look for these companies to do great things.