Events
May is for pivots (and actionable advice).
May 1, 2020
by Lee Erickson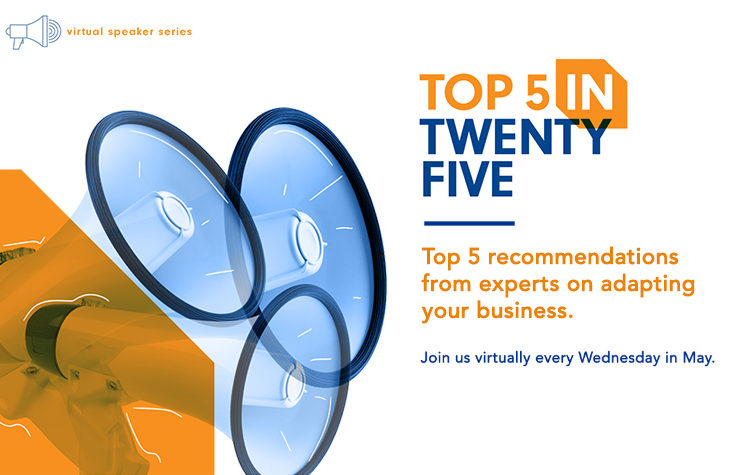 Get recommendations from experts in 25 minutes.
No doubt if you're a business owner, you're having to figure out how to re-think your business. Whether it's how best to adapt the sales process, stay connected to your customers, manage remote teams, or tap into new revenue streams, you're likely pivoting in multiple ways, at mock speed.
With that in mind, we've created the TOP 5 IN TWENTY-FIVE virtual Speaker Series. Each Wednesday in May, we'll chat with experts who'll share their top five recommendations for adapting to the current market conditions.
Support local businesses too.
To hep support local businesses, we're raffling off a $25 gift card from the State College Downtown Improvement District, redeemable at over 100 downtown State College businesses.*
One random winner will be selected each week during the TOP 5 IN TWENTY-FIVE webinar. And, at the end of the series, we will randomly select one winner, from those who attend the most TOP 5 IN TWENTY-FIVE events in May, to receive a $50 gift certificate.
Check our our amazing lineup…
:: May 6th ::  Sequestered Selling: Growing your business in uncharted waters
12:00 – 12:25pm via Zoom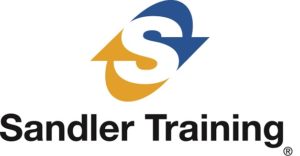 Top 5 tips for evaluating current sales tactics in a time of change to stay relevant, rise above the clutter, and grow your sales.
GUEST: John Moore, Owner, Moore Power Sales/Sandler Training Centre Pennsylvania

---
:: May 13th ::  Staying connected to customers: Building your online presence in a social distancing world
12:00 – 12:25pm via Zoom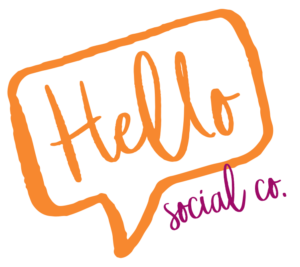 Top 5 tips for leveraging social media to stay in touch with and engage your customers in new ways.
GUEST: Ellen Matis, Owner & Community Connector, Hello Social

---
:: May 20th ::  Managing remote teams: Keeping employees motivated and connected
12:00 – 12:25pm via Zoom
Top 5 tips for engaging employees, adapting to their individuals needs, and helping them with the challenges of remote work.
GUEST: Elizabeth King, Managing Partner, Elizabeth M. King Consulting, LLC

---
:: May 27th ::  Re-imaging your business: Identifying potential new revenue streams
12:00 – 12:25pm via Zoom
Top 5 tips for identifying new ways to leverage your best assets and generate revenue during this time.
GUEST: Gene Riechers, Venture Partner, Sands Capital Management

---
* To be eligible, you must preregister in advance and attend the entire event via zoom. Penn State employees are not eligible.