Our startup teams represent a wide range of industries and stages.
The startups who have completed our Accelerator program come from a variety of different industries and backgrounds.
We've worked with both product and services startups in food, education, healthcare, agricultural, and sports industries.
Founders have been community members (30%), undergrads (55%,) grad students, staff and faculty members (15%).
"It is very overwhelming to start a new technology business. However, having the LaunchBox staff and advisors around to provide guidance and ask questions saved me months if not years of trial and error."
Peter Isaac
Founder, Offfice Yum
Spotlight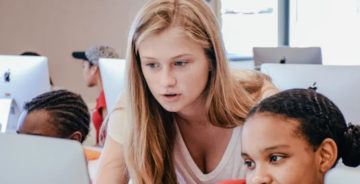 Penn State startup encourages interest in science, technology, engineering, and math. We were excited to see the Girls Code the World startup, alumni of our Summer Founders program, spotlighted by Penn ...
More