Learn from your customer.
Successful startups begin by spending time with potential customers to figure out exactly what the problem is and how much "pain" they are having.
As part of the Idea TestLab, you will:
Talk with at least 40 potential customers
Validate your customers' needs/pain
Identify key customer characteristics
Determine where they hang out (physically and virtually)
Figure out where others fall short.
It's critical that you understand where other solutions fall short from the perspective of your target customers.
The Idea TestLab helps you:
Evaluate current solutions
Identify the tangible results you provide
Draft a value proposition
"I've had the idea in my head for a few years now, but I needed that push and direction to turn that idea into something real."
Dan Hansel
Founder, TrophyTracks
Spotlight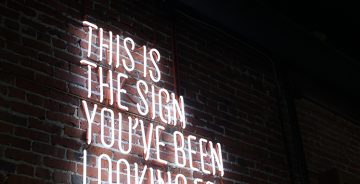 The ninth installment of a 10 post series on common startup mistakes. Mistake 1, 2, 3, 4, 5, 6, 7, 8. Fail, but learn. If you're not failing at some things, than ...
More