Test your assumptions and the market.
Acting on a false assumption can kill your startup. We give you the tools to test your assumptions, toss out the ones that are inaccurate, and focus on the ones that are true.
You will:
Document and test critical assumptions that could "tank" your business.
Develop design criteria that inform what features you should include.
Rapidly prototype potential solutions and get real customer feedback.
Test customers' willingness to buy what you're selling.
Build a real company, with real value.
We help you figure out what you do to whom, why they care, how you deliver value, and how you make money.
At the completion of the Accelerator, you will have:
Created a formal business entity
Crafted a unique value proposition
Defined a viable business model
Sketched out a marketing and sales plan
"It is very overwhelming to start a new business. However, having the LaunchBox staff and advisors around to provide guidance and ask questions saved me months, if not years, of trial and error."
Peter Isaac
Founder, Office Yum
Spotlight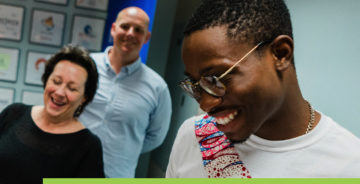 $15K grant, mentors, and free software. If you have a startup that you're ready to build or grow, check out the Summer Founders program. Startups have access to: Weekly virtual meetings and 1-on-1 ...
More