Blog
Experience asymmetry – creating amazing experiences.
April 2, 2017
by Lee Erickson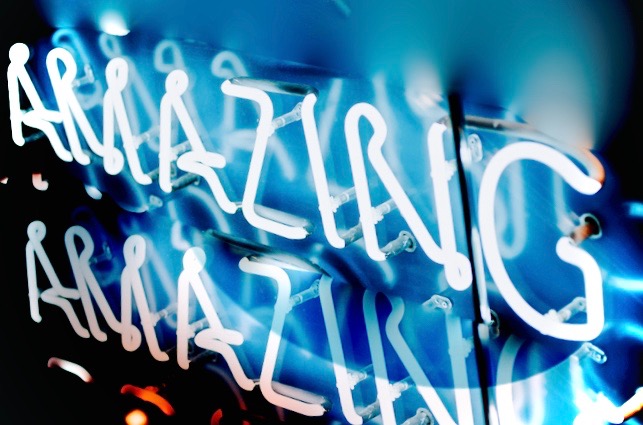 Solving problems isn't enough any more.

For decades, we've preached the need for startups to focus primarily on figuring out how to provide value to their customers by fixing a problem or meeting a need.
But today, fixing a problem or meeting a need isn't enough. Today, companies must think beyond the solution to ensure that their customers are having an exceptional experience as well.
Experiences are critical to success.

Today, we are entering into the experience economy. Coined by Joseph Pine, the experience economy views experiences as "distinct economic offerings, as different from services as services are from goods" (Harvard Business Review).
As services become commoditized, companies are forced to search for new ways to differentiate themselves from their competition, and providing exceptional customer experiences is quickly becoming the way to do that.
Think Apple, Starbucks, Tiffany's, Amazon, and Zappos. These companies focus on providing a great end-to-end customer experience in addition to solving a customer problem or filling a need. And, in doing so, they have what I call "experience asymmetry."
Giving yourself the experience advantage.

So how can startups build experience asymmetry? Try the following:
Empathy Maps: help you to go beyond customer's demographics and develop a better understanding of environment, behavior, concerns, motivations, and aspirations.
Customer Journey Maps: help you to anticipate the actions, milestones, questions, and barriers your customer face as they learn about, consider, and (hopefully) purchase your offering.
Experience analysis: spend time breaking down each stage of the experience that your competitor provides – from awareness to research, to purchasing, delivery, and use. Basically, a competitive analysis with experience as the focus.
Design thinking sprints: An excellent way to imagine a unique and amazing experiences is to run a design thinking sprint. This process focuses on empathizing with your customer and levering these insights to create innovative products. The same process can be used to innovate experiences.
Your offering + exceptional experiences = competitive advantage.

Clearly startups have to provide products or services that meet needs/fix problems, but this is becoming the baseline. They also need to focus on providing exceptional end-to-end customer experiences.
It is the combination of offering a solution that provides value AND an exceptional experience that gives startups experience asymmetry and, in turn, a competitive advantage in the experience economy.