Meet the LaunchBox team.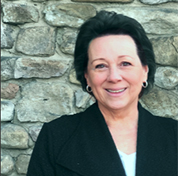 Lee Erickson
Chief Amplifier
Lee's role at LaunchBox is to help startups de-risk and grow their businesses. She runs the accelerator programs, provides advice on turning ideas into businesses, and teaches a series of workshops on entrepreneurial thinking. When she's not spreading the word about lean startup tools and processes, she's figuring out a way to work a movie or music reference into the conversation.
Prior to joining LaunchBox, Lee was a co-founder of multiple businesses including Erickson Barnett, a full-service marketing agency specializing in B2B technology marketing. Her clients have included AT&T, GE Information Services, the FDIC, the FAA, the Kauffman Foundation, New Enterprise Associates, Columbia Capital, Oak Investment Partners, and VeriSign.
Between her entrepreneurial experiments and working at the LaunchBox, Lee received her Ph.D. from the College of Information Sciences and Technology (IST) here at Penn State and spent 3 years teaching and setting up the College's entrepreneurship curriculum.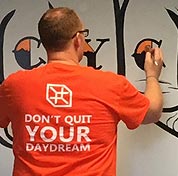 Jason Huber
Entrepreneurial Cog Coordinator
Jason's role at LaunchBox is to run the facilities, manage all the events, welcome visitors, give impromptu tours, and build a network of resources that startups can leverage. He has a wicked sense of humor and is great at recognizing movie and music references randomly slipped into conversations.
When he's not connecting entrepreneurs to much needed resources, he's sharing his experiences as an entrepreneur, and creating some of the most amazing calendar art you'll ever see.
Coming from an entrepreneurial family, Jason has been involved in a number of businesses, including starting, running, and selling a successful graphic T-shirt design and print shop with his co-founder.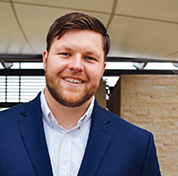 Ben Nason
Idea Catalyst
Benjamin loves starting companies. He is enamored by the problem solving, energy, and excitement that comes with startups. With a passion for systems thinking and having a can-do attitude, Benjamin finds joy in helping others define, test, and solve their ideas. He's also pretty good at the random movie and music reference.
Before joining the LaunchBox, Benjamin started his blue and white potato chip company, Tailgater Taters, soon after gradating from Penn State with his degree in Agriculture. During that time he was also the COO of Phospholutions, an agricultural technology company, where his main function was to help grow the team and support research trials and sales across the East Coast.
Following his passion for the early-stage startup, Benjamin found himself at LaunchBox as the Idea Catalyst, supporting programming for blossoming entrepreneurs.