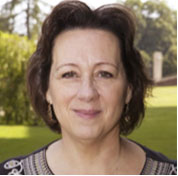 Lee Erickson
Chief Amplifier
Lee's role at LaunchBox is to help startup de-risk and grow their businesses. She runs the educational programs, connects startup founders to outside resources, and provides guidance on a variety of startup challenges—customer discovery, testing assumptions, building minimum viable products (MVPS), and crafting messaging that resonate with potential customers.
Prior to joining LaunchBox, Lee was a Lecturer and Undergraduate Studies Entrepreneurship Academic Program Coordinator for the College of Information Sciences and Technology (IST) here at Penn State where she taught entrepreneurship classes and mentored early-stage student teams. Prior to receiving her Ph.D. in 2013 from IST, Lee co-founded and ran multiple businesses including Erickson Barnett, a full-service marketing agency specializing in B2B technology marketing, and Erickson & Associates, an independent consulting firm that developed computer-based instruction and online help systems for large corporations. Her clients have included AT&T, GE Information Services, the FDIC, the FAA, the Kauffman Foundation, New Enterprise Associates, Columbia Capital, Oak Investment Partners, and VeriSign.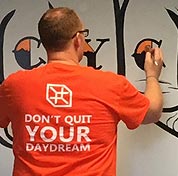 Jason Huber
Entrepreneurial Cog Coordinator
Jason's role at LaunchBox is to run the facilities, manage events, welcome visitors, and share his experiences as an entrepreneur. When he's not giving tours, he's working to build a network of resources that startups can leverage, and fully utilizing his wicked sense of humor to keep us all in stitches.
Coming from an entrepreneurial family, Jason has been involved in a number of businesses, including starting, running, and selling a successful graphic T-shirt design and print shop with his co-founder.