Blog
7 principles for great presentations
March 15, 2017
by Lee Erickson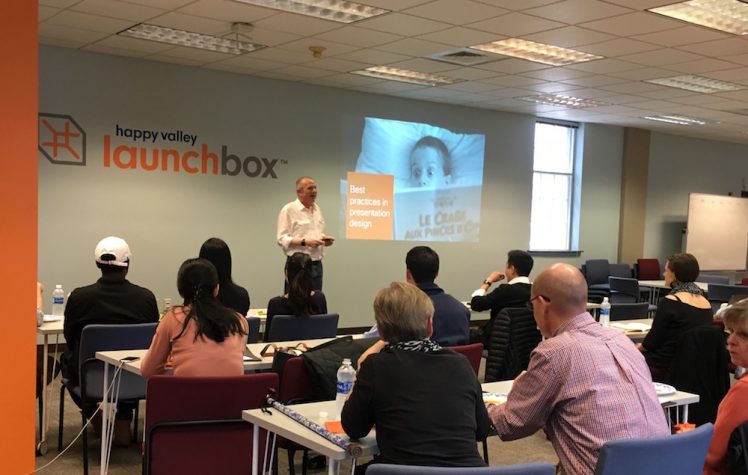 We were lucky to have Herbert Reininger, Creative Director for Penn State Outreach, as our 1st speaker in our Spring Speaker Series. In a nutshell, here are his top 7 tips for crafting compelling presentations:
Slides are not documents.
Remember, people can't read and listen at the same time (no matter how good a multi-tasker they think they are).

Pictures say a thousand words.


In other words (pun intended), reinforce your message with images not words.

Keep it simple.


Nuf said.

Keep it consistent.




Ditto.




Show data clearly.


Thinking about #2 above, consider a visualization of data instead of raw numbers.
Start with WHY.
Your motivation for why you do what you do is a key part of your story.

Don't read off the slide.


If you've done 1-5 above, you won't have text to read from.
Bottom line, tell a story that will resonate with your audience, that they can easily digest, and that they remember.
Herbert also graciously agreed to shared his worksheet on Best Practices in Presentation Design (note how well designed this is – Herbert clearly practices what he preaches).