Events
5 startups complete our 5th Accelerator program
August 13, 2017
by Lee Erickson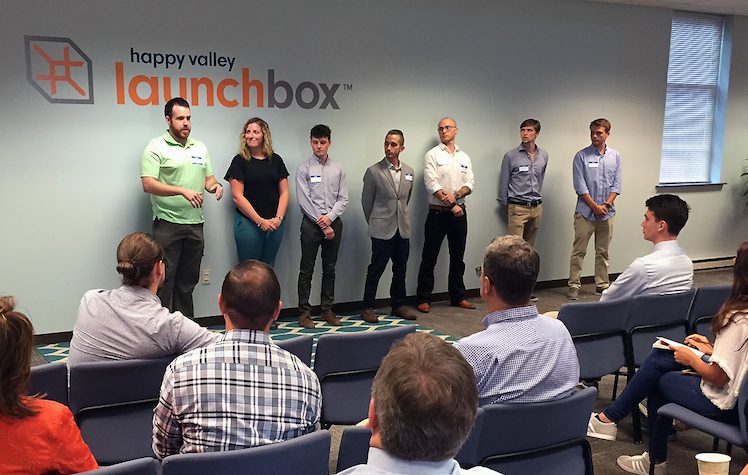 Five new startups joined the 26 others who have successfully completed our 10-week Accelerator program. This group was the most diverse group of participants to date. Founders included 5 community members, 2 Penn State staff, and 1 student.
The five start-ups that completed the 10-week program this summer included:
Ardor & Forge — Versatile watches that are rugged enough to wear for outdoor activities but appropriate for work and social environments as well.
BOSS Healthy Journey — An individualized daily workout and diet management mobile app that helps individuals who desire to lose 50 or more pounds to begin and maintain an exercise routine.
Embrace the Space — High visibility products for cyclists that increase rider safety and driver awareness. Embrace the Space aims to cultivate a healthier relationship between cyclists and motor vehicles through its products and education.
Node Farms — An online platform that facilitates the sale and delivery of local farmers' market goods.
Sleuth Tiny Homes — Customized tiny homes for those dissatisfied with conventional housing options.
We can't wait to see what they will accomplish next.