News
4 new innovation hubs to open in PA
June 12, 2017
by Lee Erickson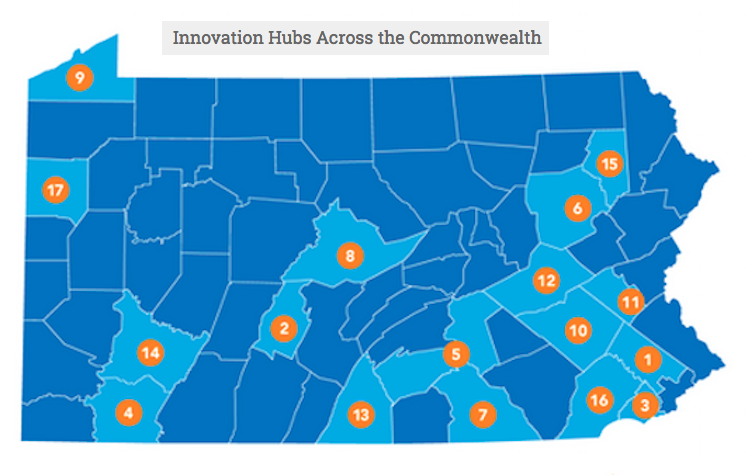 Our Ecosystem is Growing
You may, or may not, know that Happy Valley LaunchBox is one of a number of innovation hubs across the Commonwealth funded by President Barron's Invent Penn State Initiative. These innovation hubs are designed to jump-start entrepreneurial activities in campus communities across PA. Each is targeted to help the local community. Some provide co-working space, others maker spaces, and still others education such as with Accelerator programs.
Last week, Penn State announced that 4 more innovation hubs have received seed grants of $50,000 to develop centers in their communities. This brings the total count to 17.
Abington
Altoona
Behrend
Berks
Brandywine
Fayette
Great Valley
Happy Valley
Harrisburg
Lehigh Valley
Mont Alto
New Kensington
Schuylkill
Shenango
Wilkes-Barre
Worthington Scranton
York
Pretty amazing considering that all of these were awarded in only 2 years.
We welcome the other innovation hubs.