Events
Feb. 06, 2019
Get the real scoop from those who've "been there, done that"? Our Spring Speaker Series kicks off February 13th and features CEOs who have founded their own businesses. Get actionable advice ...
More
---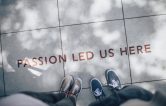 Sep. 12, 2018
Get actionable advice on following your passion (and making something real). Our Fall Speaker Series kicks off September 26th. We're featuring entrepreneurs who have followed their passion and created businesses they ...
More
---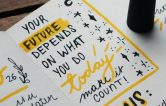 Jun. 05, 2018
Get actionable advice from experts (and get lunch). Our Summer Speaker Series kicks off June 13th here at the LaunchBox. We're featuring tips and tricks to entrepreneurs on how to make ...
More
---
All Events